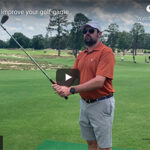 Quick Tips To Improve Your Golf Game
June 7, 2021
Low Back Home Exercise Video #8: "Knee Twist"
June 15, 2021
Hey Dr. Roemer, nothing like a silly pun to open up your welcome blog post, right? Seriously, we can't express enough how excited we are to welcome you to the team! To all of you fans of our TexStar Chiropractic (Buda/Kyle) blog, you're going to love meeting Dr. Cole personally with the short (but informative) video interview between Dr. Tran and Dr. Roemer.
Dr. Cole Roemer was born in Austin and raised in the heart of the hill country, Johnson City. He graduated as valedictorian from LBJ High School and went on to earn his Bachelor of Science degree from Texas A&M. While attending A&M, he suffered several cycling injuries which led him to a local chiropractor in College Station. After seeing what a difference chiropractic care made for him as a patient, he knew he had found his calling.
He went on to attend chiropractic school at Palmer West in San Jose, California. After earning his Doctor of Chiropractic, he returned home to Austin to begin practice in 2019.
Dr. Roemer joined our team here at TexStar in April of 2021. He told us that he wanted to join our team because the way we treat our patients and the level of service we provide is what he has always wanted to be able to offer his patients.
His favorite part of practice is educating his patients on the benefits of chiropractic care, regular exercise, and nutrition. He loves to see the smile on his patient's face after receiving treatment and helping them to understand the root cause of their problem and how to fix them. His goal is to enable all his patients to achieve a more active and healthier lifestyle.
Away from the office, Dr. Roemer spends his downtime writing and playing music on guitar and piano. He likes to say it's what keeps his hands loose and ready to adjust. He also enjoys cycling through Austin and cliff diving at Lake Travis with his girlfriend Hayley.
So again, welcome Dr. Roemer to Buda and Kyle's premiere chiropractic care team and thank you for already making a huge difference in the lives of so many Austinites!