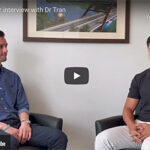 TexStar's New Star, Dr. Cole Roemer: He's Got Your Back
June 9, 2021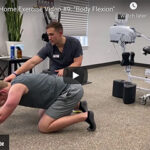 Low Back Home Exercise Video #9: "Body Flexion"
July 6, 2021
OK, folks, we hear you! Some of you are clamoring for the final two videos in our home exercise series and today we get back to it. We got a little side-tracked with blog posts welcoming Dr. Roemer to TexStar Chiropractic, celebrating a huge quality of life changing testimonial from our patient Don P, and some other things. So, today we are pleased to welcome you back to TexStar Chiropractic's Buda & Kyle Blog and the eighth (of nine) videos depicting life enhancing home exercises you can do virtually anywhere and anytime.
The exercise name, "Knee Twist", is a bit misleading because the focus of the exercise is to increase the flexibility of the lower back. This exercise is described as one of the more mentally relaxing stretches depicted in our home exercise video series. You'll see this is a simple exercise of lying on the floor and slowly alternating your knee positions for a very comfortable stretch.
Also, for your quick reference, below is the link to our previous seven stretching video blog posts:
Remember if you are suffering from low back pain and home treatment isn't getting you the results you want then click here to schedule a free consultation with one of our doctors to see if we can help you reach your goals.
Now, on to the "Knee Twist"!
Important Disclaimer: If any of these exercises cause numbness, tingling, pain, or discomfort, stop immediately. Consult with a healthcare professional before resuming any of these stretch therapies.
Thanks for watching and come again next week! We value your feedback, so contact us and let us know what you think!