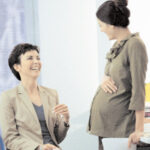 Chiropractic Advice For Moms-to-Be
October 10, 2017
Chiropractic Treatment: One of Your Most Safe Options
October 24, 2017
Our friends at the American Chiropractic Association (ACA) generously share resources that we can pass along to you. It is a shared goal of the ACA and us to offer you education and advice regarding overall spine and neck health. All of us who treat spine and neck pain here at TexStar Chiropractic (Austin, Texas) are professionally rewarded to know that this blog (and the advice and tips that we offer) really do make a difference in people's lives.
This blog post offers some very basic tips for maintaining a healthy spine as offered by the ACA to include tips on:
Standing
Lifting
Sitting
Sleeping
Use of Technology
Read the entire work from the ACA here. As you'll learn within this body of work, approximately 80% of the U.S. population either does (or will) suffer from some form of spinal pain. Correcting bad habits that effect your spine will benefit you now and into the future. We take great pride in both preventing neck and back pain for our Austin Texas family through this free blog and through thorough direct preventative health consults to our patients. Our chiropractic treatment services have well served the greater Austin community for years.
If you have any questions about the ACA article or have any question at all about eliminating your back and/or neck pain, just give us a call!