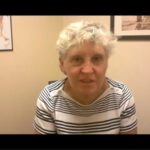 CJ Limped But Now Plays Pickle Ball and Dances
July 13, 2018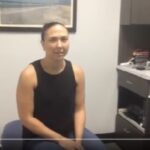 Christina's Neck Pain Relief at Texstar
July 20, 2018

Welcome to the Austin Knee Clinic, a premier treatment facility for knee pain in the greater Austin, TX area.
If you're suffering from chronic knee pain symptoms we may be able to help you. Our mission is to give patients safe and effective alternatives to surgery and the chronic use of pain medications. The treatments we provide here at the Austin Knee Clinic get results within two visits in 90% of the patients we see.
Our clinicians have a combined 12 years of experience providing alternatives to surgery for patients in pain. We've partnered with TexStar Chiropractic Clinic to provide a truly unique experience for our patients that allows us to treat the whole body while continuing to get amazing results with our knee pain patients.
Conditions we can treat:
Knee pain
Knee joint pain
Osteoarthritis
Arthritis
Sore knees
Pain behind knees
Tendonitis
Chronic knee pain
Bursitis
Failed knee surgery
If you're suffering from any of the above conditions call the Austin Knee Clinic (512) 899-2228.