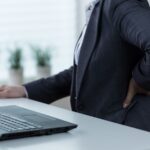 Lower Left Back Pain – Causes and Who Can Help You
May 31, 2017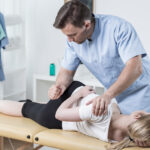 Study: Reduction of Crohn's Symptoms after Chiropractic Manipulation
July 18, 2017
We do everything in our power to give you the fastest and most complete recovery as possible from your back and spine pain here in Austin Texas. Our goal is to resolve your issue get our patents feeling better with as few treatments as possible and to educate them on ways to prevent future episodes of neck, back pain or sciatica.
Why is it a primary goal to get you relief as fast as possible? There are two primary reasons. First and foremost, the smile of our pain-free patients is our ultimate professional reward. Second, we grow our business almost exclusively by word-of-mouth referrals by those very same pain-free patients.
So, what should you expect on your first visit here at TexStar Chiropractic? You can expect us to quickly establish a trusting and comfortable atmosphere where you will understand from the start that our approach to health care is centered around your unique needs as a patient and driven by results.
This blog post explains what every patient new patients can expect during their first visit to our office here at TexStar Chiropractic. This initial visit involves a consultation with the doctor to determine if you are a good candidate for conservative care or if you will need to see a different type of provider. If we think you are likely to benefit from treatment in our office, we will perform a thorough orthopedic and neurological exam as well as any other testing that may be ordered by the doctor. This may or may not include X-rays taken here in our office or other types of imaging that we will send you out for, such as MRI.
Here are the critical things we will cover with you.
History and Symptoms
In preparation for your consultation, we'll ask you to fill out forms that provide background information about your symptoms and condition. Types of questions we ask include:
When and how did the pain start?
Where is it located?
Describe the pain – is it sharp, dull, searing/burning, or throbbing? Does it come and go, or is it continual?
Did the pain start as a result of an injury?
What activities/circumstances makes it better or worse?
Patients are usually asked to provide information on family medical history, any pre-existing medical conditions or prior injuries, and previous and current health providers and treatments.
The Chiropractic Exam
Dr. Henry will conduct a thorough exam including general tests such as blood pressure, pulse, respiration, and reflexes, as well as specific orthopedic and neurological tests to assess:
Range of motion of the affected part
Muscle tone
Muscle strength
Neurological integrity
Further chiropractic tests may be necessary to assess the affected area, such as having you move in a specific manner, posture analysis, and manual palpation or hands-on analysis of the affected body part.
Diagnostic Studies
Based upon our analysis of your history and the results of your exam, diagnostic studies may be utilized to reveal pathologies and identifying structural abnormalities.
Diagnostic studies are not always necessary but are undertaken if Dr. Henry determines that X-ray or other testing will provide information needed to guide your specific treatment program.
The most common diagnostic studies during chiropractic exams include:
X-ray exam
MRI (Magnetic Resonance Imaging) scan
Other laboratory tests
We handle your basic X-rays, but an MRI scan and more extensive imaging studies are referred to an outside center.
After The Exam
Depending on the severity of and how long you have had your symptoms, our doctors will sometimes order some preliminary treatments on the same day as your exam. We do this along with giving home instructions to help manage your pain until we have a chance to look at all your test results and determine what is causing your symptoms.
Patient Diagnosis after the Chiropractic Exam
We use the findings from the combination of the above described history, physical examination and any required diagnostic studies to lead us to your specific diagnosis. Once the diagnosis is established, Dr. Henry will go over your results with you and talk about which treatment options are most likely going to help you to achieve your health goals.
On your follow up visit, Dr. Henry will detail your:
Diagnosed condition
Individualized treatment plan
Anticipated length of care
Health investment options
You can learn about several of our back and spine treatment services (here in Austin) by visiting our website. Dr. Henry believes the more educated you are about the fundamentals; treating the cause of symptoms vs. covering up the symptoms, the better he and you work as a team to cure your back pain as quickly as absolutely possible.