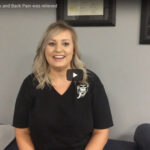 Hairdresser's Long-Time Back Pain Now GONE!
September 15, 2018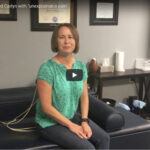 Caryln's Rib Cage Alignment Problems Solved
October 15, 2018
Hello once again from south Austin's leader in chiropractic care services. With athletes of all types increasingly seeking our treatment, we thought you might like to view the story of world-class endurance athlete and climber Colin O'Brady's testimony about how he considers his chiropractor to be his primary care provider.
Colin discusses his use of chiropractic services as not only a cure for various aches and pains but also as a preventative health care measure. We're delighted to see Austin's athletes (athletes of all sports and all classes) increasingly turn to chiropractic care services (spinal decompression, Cold Laser Therapy, and more) to improve their athletic performance. But the real victory delivered by chiropractic services is not improved athletic performance, but rather the improved and sustained quality of life benefit of proactively tuning you neck and spine for a lifetime of pain free living.
You should consider your neck and spine as foundational pieces of your athletic equipment. Whether that equipment needs repair or routine maintenance, the kind and caring professionals at Austin's TexStar Chiropractic are there to raise your game on the court, on the field, and the game of life in general.