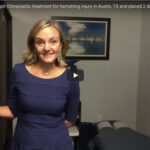 TexStar Puts Competitive Athlete Back In the Game!
September 1, 2018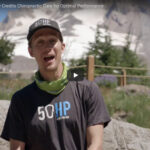 Word Class Athlete Uses Chiropractor as Primary Care
October 1, 2018
Hi my name is Caitlin and I've been coming to Dr. Henry at Austin's TexStar Chiropractic Clinic for about three years now. When I first started coming I was in a lot of pain because I do hair for a living. I'm on my feet all the time. I just felt a lot of pain and discomfort in my back, my lower back, my upper back, and my neck. So now that I've been coming to Austin's Texstar Chiropractic for a while I am down to only coming about twice a month. In that time I had little to no pain and between my visits! Chiropractic treatment makes me work a lot more efficiently. TexStar Chiro has and very great staff and we love them all.