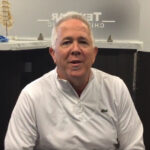 Chiro Treatment of Knee Arthritis in Austin Texas
April 23, 2018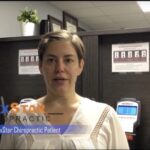 Fun at the Chiropractor? Laura Says It's a TexStar Added Bonus
May 7, 2018
In this video, we hear the testimony of "Adette" who suffered debilitating pain for over 15 years. Her treatment by the entire staff of Austin's TexStar Chiropractic leaves her "feeling alive" for the first time since she can remember.
OK, when I first started coming here I had been in a lot of pain for about 15 years. More recently I had been experiencing more debilitating pain. So I started coming to Austin's TexStar Chiropractic and in the brief time that I've been coming here, it changed everything.
I feel so much better. I actually feel alive when I walk now. I feel good. Plus, since the first day I started coming here it felt and feels like family. From the phone call I made the first time to every single day that I come here I'm treated so great and I can tell that everybody genuinely cares.