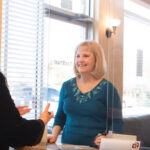 A Video Tour Inside Our Austin TX Chiro Clinic
April 16, 2018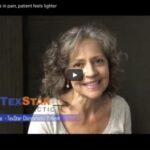 Adette's Debilitating 15-Year Shoulder Pain is History!
April 30, 2018
This video testimonial by one of our most appreciative patients describes how our patient had long given up on getting relief from his arthritic knee pain. He came to see Dr. Henry for treatment of his low back pain knowing that ailment could be addressed at Austin's TexStar Chiropractic. By chance he shared his frustration and search for arthritic knee pain treatment in south Austin . Well, just watch the video below to hear a story about how Dr. Henry's knee treatments enabled him to return to the sports he loves: tennis and jogging. It's stories like this describing how TexSta's chiropractic treatment restored quality of live that deliver a true sense of professional reward to our entire staff.
I really didn't come in to address a
knee problem. I was here for other things
but while I was here Dr. Henry talked
about some new treatments that might
help the arthritis pain in my knee. To be honest I said sure okay let's try
it, but I had almost zero expectation
that it was going to work.
I understand
the idea it makes sense to me to address
the muscles and support a joint but I've
been told for so long that arthritis
pain was best addressed with prescription pain
management or just learning to live with it. I didn't really like any of those options but I
had accepted them and so I just didn't
think that anything else was going to
work.
So imagine my surprise when I
started seeing some results. I saw
definitely that my mobility
has increased on the tennis court. I'm jogging again and so
that was the real surprise is that I
came in with no expectation that things
would change. But they changed pretty dramatically.