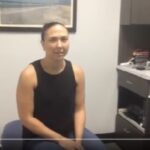 Christina's Neck Pain Relief at Texstar
July 20, 2018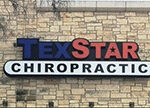 Final Week for $50 New Patient Visit
August 28, 2018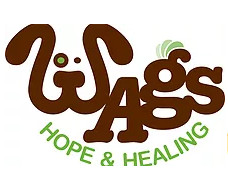 Austin, TX, August 2, 2018
In keeping with our tradition of donating to high-impact Austin-area non-profits, throughout the entire month of August we will donate 100% of the New Patient Exam fees that we collect to Bastrop's "Wags Hope and Healing"! "Wags Hope and Healing" is an incredibly effective dog rescue, rehabilitation, outreach, and education non-profit. More on them in just a moment. Let us first tell you why we do this.
Simply put, our charitable giving promotes healing….both yours and ours. It heals all of us here at Austin's TexStar Chiropractic because we're all in this together, and by working as a team in support of worthy causes, it nurtures the positive mental attitude that resonates within TexStar Chiropractic. In fact the positive energy here at TexStar is often mentioned within our patient testimonials. A positive mental attitude is infectious, and when our patients witness it here it positively effects both their attitude and their healing.
So a little more now about "Wags Hope and Healing". You can learn more about them at their website, but here's a quick summary of their mission and vision:
Rescue: Save dogs from death, cruelty, abuse, neglect & homelessness.
Rehabilitate: Care for and find loving homes for dogs who were victims of abandonment, abuse, or neglect.
Outreach: Provide behavioral training to both dogs and owners and provide low-to-no cost spay and neutering services.
Education: Actively advocate for animals by educating and informing community leaders and law enforcement.
In order to make it easier for everyone to help spread the message about the good things happening at Wags, once again we are reducing our new patient fee to only $50, which will cover a thorough consult and exam, any necessary x-rays, and a detailed report of findings. For anyone who has been putting off getting help for their neck, back, or joint problems, our $50 August promotion is an opportunity that can not be missed.
We are really excited about this opportunity and hope that you will help make this a success so we can do it even bigger next year.
TexStar Chiropractic Clinic is in Southwest Austin TX, right across from the Travis Country neighborhood. We serve the community with cutting edge technology and a noninvasive, conservative approach to health care. We have years of experience in treating patients with a multitude of painful and complex conditions so please share this message with anyone who might need professional spine and/or neck pain treatment while also wanting to give back at the same time.