August New Patient Fees Donated to Austin Non-Profit
August 2, 2018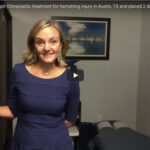 TexStar Puts Competitive Athlete Back In the Game!
September 1, 2018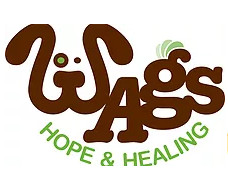 Austin, TX, August 28, 2018
Just a quick reminder that you all have until Friday (August 31) to take advantage of our "New Patient Start-Up Special" and your chance to support Austin area animal rehabilitation and adoption. New Patient Start-Ups are just $50 in August (A $205 value!) and that fees goes directly to Wags, Hope and Healing.
But this isn't all about our four legged friends, it's about getting you (and or a family member) out of the back and neck pain that so many of you have come to accept. The chiropractic professionals here at south Ausin's TexStar Chiropractic take great pride in our success in treating patients with back pain, neck pain, and headaches.
With school sports ramping up, we remind you that we work wonders in treating sports injuries and other disorders involving muscles, ligaments and joints. We encourage local athletes and parents of local athletes to take the advice of the legions of medical doctors across America who increasingly recommend the conservative chiropractic approach to treating neurological, skeletal, and muscular disorders before reverting to surgery and/or opioid medications.
Once again, help yourself and Austin-area animal rehabilitation/adoption by taking advantage of our $50 new patient start-up offer which is good through Friday. Visit our Facebook page for some feel-good stories about us, our pets, and to learn more about what we offer here at TexStar Chiropractic.
TexStar Chiropractic Clinic is in Southwest Austin TX, right across from the Travis Country neighborhood. We serve the community with cutting edge technology and a noninvasive, conservative approach to health care. We have years of experience in treating patients with a multitude of painful and complex conditions so please share this message with anyone who might need professional spine and/or neck pain treatment while also wanting to give back at the same time.