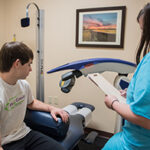 Low-Level MLS Cold Laser Therapy Provides Pain Relief and Pain Reduction – Austin, TX
November 15, 2016


Governor Abbott Appoints Henry To Texas Board Of Chiropractic Examiners – Austin, TX
November 22, 2016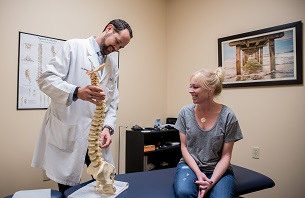 When you are experiencing back pain, it is recommended that you talk to a chiropractor about it … especially for recurring back pain. Relief from back pain is just one of the many benefits of chiropractic care. Small misalignments in the spine are a very common cause of back pain and nerve pain that is felt in other parts of the body. Only doctors of chiropractic are trained to identify and treat these small issues that can cause big problems.
Becoming pain free is an outcome that everyone desires. That is why we make sure that all the treatment options available at our chiropractic care clinic in Austin, TX are aimed at offering some immediate relief from back pain along with working toward long term correction. While at the clinic, you will receive patient centered and results driven care that aims to ease away the pain so you can get back to moving more effectively and pain-free.
The doctor will first do a thorough orthopedic and neurological examination of you and then determine a specific diagnosis of what is causing your problem. He will then work with you to develop a personalized treatment plan aimed at achieving the goals that mater to you. We know that relief can start with that very first visit with Dr. Henry who was named the 2014 Young Chiropractor of the Year by the Texas Chiropractic Association.
There are no miracle cures for back pain but chiropractic treatment for many people can seem like one.
For more details about our services, contact TexStar Chiropractic.