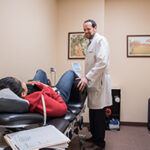 Nonsurgical Spinal Decompression can Give Long-Term Relief from Pain Caused by Disc Bulging, Herniation, and Degeneration – Austin, TX
November 8, 2016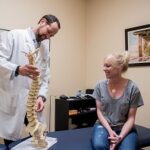 Chiropractic Can Provide Immediate Relief for Recurring Back Pain – Austin, TX
November 21, 2016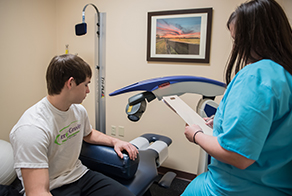 In addition to being safe and non-surgical in treating painful and debilitating conditions, low-level MLS cold laser therapy in Austin, TX has no known side effects. This is a painless treatment which uses specific wave-lengths of light and usually lasts for several minutes. Patients experience a comfortable sensation at the point of application.
The are many benefits of cold laser therapy. It has become a popular treatment option for patients seeking an alternative to invasive and expensive treatments. Most patients see positive results in less than three treatments and most treatment plans are completed in about ten sessions, depending on the severity of the case. With an acute injury, patients may notice a rapid reduction in pain and swelling. For chronic conditions, patients may respond more gradually with cold laser therapy treatment.
Low-level MLS cold laser therapy is an option among a variety of treatments or techniques that can potentially provide pain relief or pain reduction. This therapy can be used either alone or in combination with several other therapies.
To find out more about the benefits of low-level MLS cold laser therapy, contact TexStar Chiropractic.