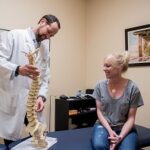 Chiropractic Can Provide Immediate Relief for Recurring Back Pain – Austin, TX
November 21, 2016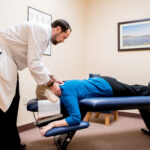 Chiropractic Care for Neck and Whole Body Pain Relief – Austin, TX
November 29, 2016
TexStar Chiropractic is excited to announce that Dr. Henry has been appointed to the Texas Board of Chiropractic Examiners by Governor Abbott. The TBCE is the regulatory agency that licenses and regulates the practice of chiropractic in the state. While this will occasionally affect treatment hours Dr. Henry will still be working full time here at TexStar. As always, our patents are our number one priority and this board appointment will allow Dr. Henry to help make sure that all Texans have access to safe, effective, and high quality chiropractic care. See the press release from the governor's office bellow:

Governor Abbott Appoints Henry to
Texas Board of Chiropractic Examiners
Tuesday, November 22, 2016 • Austin, Texas • Appointment
Governor Greg Abbott has appointed Dr. Michael P. Henry to the Texas Board of Chiropractic Examiners for a term set to expire on February 1, 2019. The Board is responsible for regulating the practice of chiropractic.
Michael P. Henry, D.C. of Austin is a doctor of chiropractic and the clinic director of TexStar Chiropractic Clinic. He is a member of the Texas Chiropractic Association, American Chiropractic Association and the Austin chapter of Ducks Unlimited. He is a former volunteer for the North Texas Make-A-Wish Foundation, Boy Scouts of America and Young Men's Business League. Henry Received a Bachelor of Science in Kinesiology from the University of Texas at Austin and a Doctor of Chiropractic from Parker University.