Governor Abbott Appoints Henry To Texas Board Of Chiropractic Examiners – Austin, TX
November 22, 2016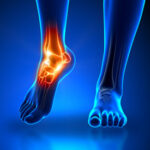 Peripheral Neuropathy Treatments for Radiating Pain in Arms or Legs – Austin TX
December 2, 2016
Our chiropractic clinic in Austin, TX provides a large variety of treatment options for pain relief. If you are suffering from neck, back or joint pain your first step should be to consult a licensed doctor of chiropractic to diagnose what is causing your symptoms and what treatment options are right for you.
One of the many benefits of chiropractic care is neck pain relief. The drug free and non-surgical treatment options your chiropractor can provide can do more than just reduce your pain.
Your chiropractor will evaluate your spine for any issues that might be affecting your overall health. The spine is divided into three basic sections: cervical refers to the neck area, the mid back is called thoracic, and the lower back is referred to as lumbar. Problems at any of these levels can contribute to neck pain as well as other health problems. The most common treatment used in chiropractic care is called spinal manipulation. It focuses on improving the health of the "whole person" through safe and effective adjustments in the spine which improve the function of the nerves and surrounding tissue which also can eliminate pain in the affected area.
In addition to putting an end to neck pain, patients are educated in important matters that contribute to overall well-being such as nutrition, stress management, and lifestyle goals.
To find out more about the benefits of chiropractic care, contact TexStar Chiropractic.