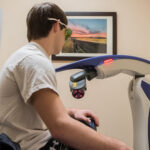 Back Spasms – Short and Long-Term Treatment Strategy
February 6, 2017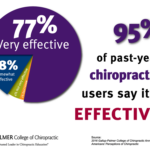 U.S. Adults Describe Chiropractic Care as More Safe and Effective Vs. Surgery and Medication
February 23, 2017
People with severe, chronic back pain know that this sore subject can be foundationally and constantly disruptive to quality of life. Chronic back pain can be cruel—making it hard to enjoy even the simplest daily activities or carry out an exercise routine.
Regarding how widespread chronic back pain is within America, opinions range widely from as low as 10 percent to as high as 40 percent. Even at the lowest estimate, millions of Americans suffer constantly from chronic back pain.
The medical profession once believed that pain was always a manifestation of an underlying injury or disease. If no underlying cause could be found, the patient was told that very few treatments are available or worse—that "the pain must be in your head." Fortunately, efforts to focus public attention on the problem of chronic pain care have been encouraging in recent years. In 2016, the Department of Health and Human Services released "A National Pain Strategy" drawing on the efforts of patient advocates, scientists, and governmental experts to improved access to quality care and better tracking to determine which therapies are most effective. We have a genuine commitment to "patient focus". We'll use this blog now and in the future to keep you informed on the progress of the government's focused effort .
For those suffering chronic back pain, you must wonder when it is time to seek professional treatment. The answer is if lower back pain does not start to subside within one to two weeks, or if there are troubling symptoms, you should seek professional help. If this describes you and you happen to live in Austin Texas, then know that relief can be on the way via a very brief (and free) initial consult with the professional chiropractic team here at TexStar Chiropractic. The one question we might not be able to answer for you is, "Why didn't I call you sooner".