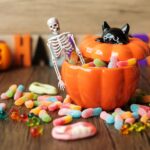 Sugar's Sneaky Impact on Your Immune System
November 2, 2023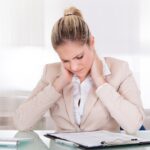 Help! There's a Crick in my Neck!
November 20, 2023
When it comes to repetitive strain injuries, there are two conditions we often see in our clinics: Double-Crush Syndrome (DCS) and Carpal Tunnel Syndrome (CTS). While they stem from different parts of the body, both conditions share some similarities. Dr. Woods, clinic director of our Buda Clinic at TexStar Chiropractic, delves into the causes, symptoms, and intriguing similarities between these two medical conditions, leading to their misdiagnosis.
Understanding Carpal Tunnel Syndrome: 
CTS is a common nerve disorder that affects the hand and wrist. It occurs when the median nerve, which runs through the carpal tunnel in the wrist, becomes compressed or irritated. 
What can cause CTS? 
Repetitive hand movements, such as typing or using vibrating tools, are common causes of CTS. Other risk factors include obesity, hormonal changes, and certain medical conditions like diabetes or arthritis. 
So, What is Double-Crush Syndrome? 
Double crush syndrome is a medical condition where a nerve is compressed in more than one location along its pathway. This compression happens at two distinct points. The pressure at one site can potentially affect the nerve's function. It also makes it more vulnerable to compression at another point. Double crush syndrome is often associated with symptoms like tingling, numbness, and pain in the affected nerve's distribution area.
What causes DCS? 
Peripheral nerve entrapment happens when nerves are compressed at specific points. Tight muscles, repetitive motions, or direct pressure can cause this compression. Nerves compressed in one area may become more susceptible to compression elsewhere.
Cervical spine issues, like herniated discs, contribute to double crush syndrome. Affected nerves increase the likelihood of compression at more distal locations along the nerve pathway. This pressure from spinal issues can lead to symptoms such as pain, tingling, and numbness.
Engaging in repetitive movements or overusing body parts can contribute to double crush syndrome. Continuous stress on specific nerves may lead to compression, especially if they are already compromised. Jobs or activities involving repetitive motions may increase the risk of developing this syndrome. Incorporating proper ergonomic practices and breaks is essential to prevent nerve compression.
Double-Crush Syndrome Vs. Carpal Tunnel Syndrome
Double crush syndrome and carpal tunnel syndrome share overlapping symptoms, leading to potential confusion. Both conditions involve compression of nerves, causing pain, tingling, and numbness in the affected areas. In carpal tunnel syndrome, compression occurs in the wrist's carpal tunnel. Double crush syndrome involves compression at multiple points along a nerve pathway.
Additionally, the symptoms of both conditions may radiate into the hands and fingers, making it challenging to distinguish between them based solely on symptoms. Medical professionals use diagnostic tests, such as nerve conduction studies, to differentiate between carpal tunnel syndrome and double crush syndrome. It's crucial for individuals experiencing these symptoms to seek medical attention for an accurate diagnosis and appropriate treatment, as the management approaches for each condition can differ.
What Are Some Treatment Options? 
Traditional chiropractic adjustments can help address the cause of the syndrome. However, if a more in-depth treatment approach is needed, Spinal Decompression Therapy is very effective at addressing the root cause of Double-Crush Syndrome.
Spinal Decompression Therapy helps alleviate the pressure on the nerve root in the neck and restores proper nerve function to the arm, wrist and hand for pain-relieving results. To maintain lasting relief, we also retrain muscles and restore proper posture to help re-establish the normal curve of the neck. Understanding the similarities and differences between these conditions is crucial for accurate diagnosis and effective treatment. If you or someone you know is suffering with finger numbness, tingling, or pain, we invite you to come in for a consultation with one of doctors to help get to the root cause of your condition.
Enlisting a medical professional, such as the qualified staff at TexStar Chiropractic, is paramount in determining if your symptoms may be related to either Carpal Tunnel Syndrome or Double-Crush Syndrome. With simple diagnostic testing, a plan for therapy can be formulated to offer relief from the pain you are experiencing.