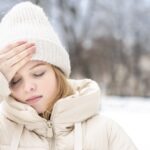 Weather Changes and Pain Management
October 30, 2023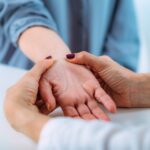 Double-Crush Syndrome vs. Carpal Tunnel Syndrome
November 20, 2023
As we head into the holiday season (especially kicking off with Halloween!), we want to arm you with a simple tip for staying healthy. Maintaining a strong immune system is crucial for our overall health, enabling us to fight off infections and diseases. However, there are certain factors that can weaken our immune system, and one of the most significant culprits is excessive sugar consumption. Below, we explore five ways sugar dampens the immune system, shedding light on the importance of reducing sugar intake for healthy immune function.
Suppresses White Blood Cell Activity: 
White blood cells play an important role in fighting off pathogens, viruses, and bacteria that enter our bodies. However, studies have shown consuming high amounts of sugar can impair their functioning for up to 12 hours! Excess sugar in the bloodstream hinders the white blood cells' ability to engulf and destroy harmful microbes, thus weakening our immune response.
Promotes Inflammation: 
Sugar triggers a cascade of inflammatory responses within the body. Chronic inflammation can suppress the immune system, leaving us more vulnerable to infections. A high-sugar diet can increase pro-inflammatory molecules, leading to compromised immune function over time.
Imbalances Gut Microbiota: 
Our gut is home to trillions of beneficial bacteria that play an important role in supporting our immune system. However, excessive sugar intake can disrupt the delicate balance of gut microbiota (the wide variety of bacteria, viruses, fungi, and other microorganisms), favoring the growth of harmful bacteria and fungi. This imbalance weakens immune function and plays a significant role in dampening the immune responses.
Reduces Nutrient Absorption: 
Sugar-laden foods often lack essential nutrients, such as vitamins and minerals, necessary for maintaining a vibrant immune system. Moreover, sugar interferes with the absorption of these vital nutrients. Consuming excessive amounts of sugar can lead to nutrient deficiencies, which compromise the immune system's ability to function optimally.
Increases Risk of Chronic Diseases: 
A high-sugar diet can increase your risk of developing chronic diseases, such as obesity, type 2 diabetes, and cardiovascular diseases. These conditions can have a detrimental effect on immune function, making it harder for the body to fight off infections. Additionally, individuals with underlying chronic diseases often have weakened immune systems, making them more susceptible to infections.
Watch the video below to learn more about the health impact of sugar by  Dr. Claudia Zavala from TexStar Chiropractic's Dripping Springs location!
Reducing sugar consumption is one of the simplest things you can do for maintaining a strong and resilient immune system. By understanding the ways sugar dampens the immune system, you can make informed choices about diet and lifestyle. Cutting back on sugary foods and beverages, opting for whole, nutrient-dense foods, and adopting a balanced diet can help strengthen our immune system and improve overall health. 
At TexStar Chiropractic, we want you to prioritize a healthy lifestyle, including regular exercise, adequate sleep, and stress management, which will further support your immune system's function. Remember, a healthy immune system is our body's best defense against illness and disease!