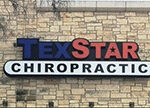 Final Week for $50 New Patient Visit
August 28, 2018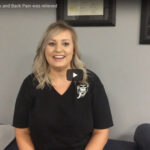 Hairdresser's Long-Time Back Pain Now GONE!
September 15, 2018
Hello my name is Andrea and I just want to tell you about my amazing experience with Austin's TexStar Chiropractic.
I was training really, really hard for my competition within my bootcamp. I pretty much blew out my hamstring two days before the competition. My trainer recommended that I come to see Dr. Henry at Austin's Texstar Chiropractic.
I've never been to a chiropractor before. I came over and he basically hooked me up and within half-an-hour my leg felt completely better. Two days later I was able to compete in CG games and I actually placed in my age category, which is the older category, but still I was very very pleased with the results. So I just want to give a shout out to Dr. Henry and TexStar Chiropractic!