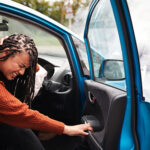 Auto Accident Victims Celebrate Their Chiropractic Treatment
March 15, 2022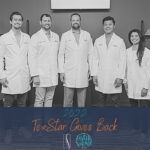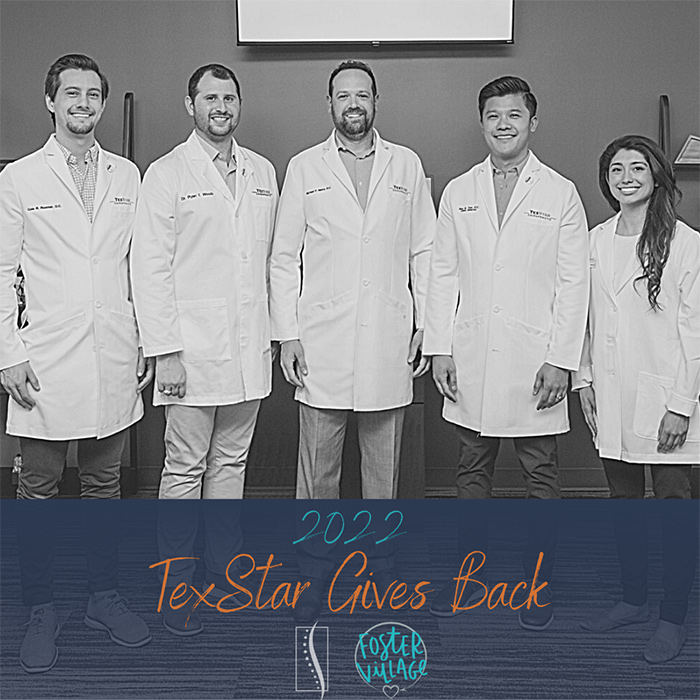 "TexStar Gives Back" To Foster Village of Austin
April 8, 2022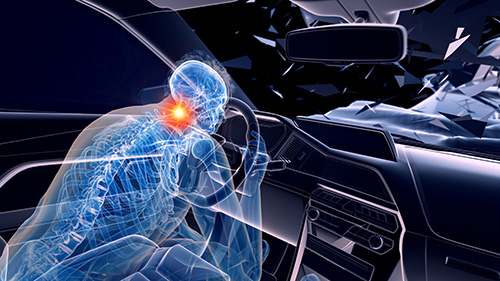 Greetings from all of our teams in our Austin clinic, Bee Cave clinic, Buda clinic, and our newest Chiropractic Clinic in Dripping Springs!
Last week in our Auto Accident-Related blog post, we promised to shed some light on how your car insurance helps cover any necessary chiropractic treatments for auto accident injuries, whether you or the other driver are at-fault. Below, we cover some FAQs on the subject and invite you to watch a short video we produced some time ago that details the ways to use auto insurance to pay for chiropractic treatment.
If you were at-fault in the accident:
You likely have personal injury protection coverage as part of your auto insurance policy that you already pay for in your monthly premiums.
The coverage you pay for in your monthly premiums is designed for you to use if you need to seek auto accident-related treatment, and you should absolutely claim against that coverage.
By Texas law, your insurance company can't raise your insurance premiums because of a claim against your personal injury protection.
If you were NOT at-fault in the accident:
The other driver very likely has personal injury protection coverage within their auto insurance policy.
The at-fault driver is likely insured to cover people, like you, who were hurt by their actions.
What to do Immediately:
Get your injury assessed and treated ASAP– then deal with insurance.
If you were at-fault, the process becomes easy because you can deal directly with your insurance company.
If you were not at fault, the at-fault driver's insurance company will coordinate with you on this subject in most circumstances.
Our insurance specialist, Kim, covers this subject in more detail below:
So, if you are suffering any form of pain resulting from an auto accident, know there is a non-surgical and drug-free path to rapid and lasting pain relief! Next week, we'll cover a story about an auto accident victim who turned to TexStar for pain relief treatment that changed his life!
Please realize it is highly likely that most (or all!) of your chiropractic treatment costs are covered by insurance, regardless of who is at-fault. So why live one more moment in pain? Contact TexStar Chiropractic Buda and we'll take care of you!