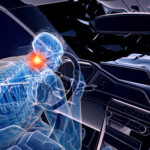 How Car Insurance Works for Chiropractic Treatment if You Get Hurt in a Wreck
March 22, 2022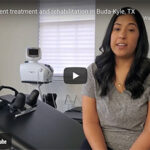 Chiropractic Care Has Auto Accident Victim, Faye, Back in Pain-Free Action
May 9, 2022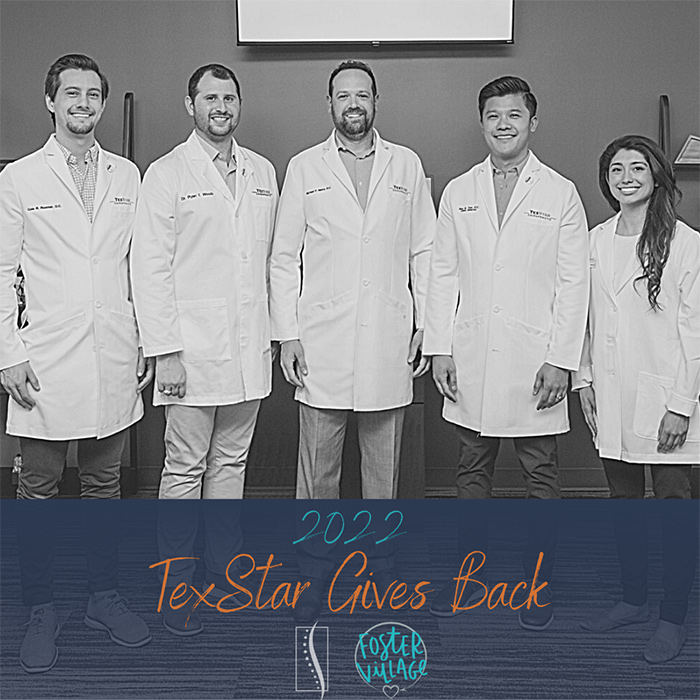 Greetings friends, neighbors, patients, and fans of Austin's TexStar Chiropractic blog! We launched our "TexStar Gives Back" campaign in 2017 at our flagship clinic in Austin. Each year, TexStar selects a nonprofit to partner with as a way of giving back to our community. This year, we are proud to announce, for the entire month of April, we lowered our new patient exam fee from $175 to $50 and are donating ALL of it to Foster Village for our annual TexStar Gives Back campaign.
Foster Village bridges the gaps in the foster care system by equipping foster families, caregivers and those who want to help with critical necessities, meeting practical needs and providing holistic support beyond the given system. Foster Village has a commitment to empowering foster families and children to have their basic needs met. Through our support to Foster Village, we're playing a part to connect foster families to resources and to advocate for change in the system. We're helping to create a better future for our community, our children and the caregivers who raise them.
In order to make it easier for everyone to help spread this message and share this opportunity with as many people as possible, we are reducing our new patient fee to only $50, which will cover a thorough consult and exam, any necessary x-rays, and a detailed report of findings. We are really excited about this opportunity and hope that you will help make this a success so we can do it even bigger next year. Click here to learn more about this year's "TexStar Gives Back" campaign!

For those of you new to us, TexStar Chiropractic is located in Buda with other locations in SW Austin, Bee Cave, and Dripping Springs Communities. We provide cutting-edge technology and a noninvasive, conservative approach to healthcare. We have years of experience in treating patients with a multitude of painful and complex conditions, so please share this message with anyone who might need professional spine and/or neck pain treatment while also wanting to give back at the same time.