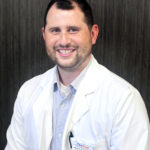 Help us welcome Dr. Ryan Woods to TexStar – Buda!
January 16, 2020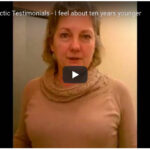 Austin's TexStar Chiropractic Made Her Feel Ten Years Younger
February 24, 2020
We take great pride here at Buda's TexStar Chiropractic to offer our patients numerous chiropractic treatment technologies. In this blog post we'll briefly introduce to you a specific and very effective chiropractic treatment for neck and back pain, "Intersegmental Traction Therapy".
When you visit our webpage dedicated to intersegmental tractional therapy, our Dr. Ryan Woods, DC, offers a very informative video about how we integrate a specialized chiropractic treatment technology into our intersectional traction treatment services. You will be interested to view and learn about the highly specialized intersegmental traction therapy tables used to reduce pain and stiffness within our patient's backs and necks. Intersegmental traction therapy is but one of many chiropractic treatments options that can be built into your chiropractic care plan. Many of our patients describe measurable relief from pain and stiffness after their very first comprehensive treatment here at TexStar Chiropractic.
Call and let's discuss how you too can reduce or eliminate the acute and/or systemic pain that holds you back from the quality of life that you deserve. Call us!