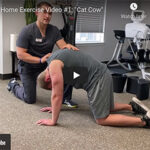 Introducing TexStar's Nine Home-Exercise Video Series and Video #1: "The Cat Cow"
March 22, 2021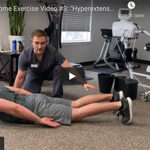 Low Back Home Exercise Video #3: "Hyperextension"
April 5, 2021
Welcome to Buda and Kyle's TexStar Chiropractic's blog and the second (of nine) videos depicting quality of life enhancing home exercises that you can do virtually anywhere and anytime. This is probably the most important exercise that you can do to address low back pain and build core strength and improve balance. It does this by causing the small stabilizing muscles to have to fire as well as working the part of your brain that controls balance. If you only have a few minutes to exercise every day then start with the Cat Cow stretch from last week and the Bird Dog Strengthening exercise from today's blog. You will want to pay special attention to during Kyle's instruction below.
For quick reference, below is the link to last week's stretching video blog post:
Remember if you are suffering from low back pain and home treatment isn't getting you the results you want then click here to schedule a free consultation with one of our doctors to see if we can help you reach your goals.
Now, on to the Bird Dog!
Important Disclaimer: If any of these exercises cause numbness, tingling, pain, or discomfort, stop immediately. Consult with a health care professional before resuming any of these stretch therapies.
Thanks for watching. We value your feedback, so contact us and let us know what you think!