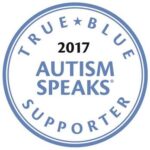 New Patient Exam Fees To Be Donated to Autism Speaks – Helping Families with Autism
May 1, 2017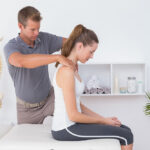 Chiro Treatment – AC Recommended Alternative to Opioid Treatment for Spine and Neck Pain
May 17, 2017
This blog post is another in south Austin's TexStar Chiropractic's commitment to public education and the promotion of sound spine and neck health.  Last week we asked "What can you do today to give you the best chance to delay (if not outright avoid) age-related back and neck problems"?  In the past we have talked about spinal decompression therapy
as a way to repair some of the damage that may have accumulated during those years that you may not have taken such good care of your neck or spine.  Today (along with the help of our friends at "spine-health.com") we continue by educating the millions of people suffering mobile phone use-related neck pain.
Most people who suffer from a sore or stiff neck after having seemingly done nothing wrong simply conclude that they "slept wrong".  Few give pause to consider their use of the mobile phone as a potential source of the newfound discomfort. If you're like most people, you probably spend a little too much time hunched over a smartphone or other mobile devices, doing everything from socializing with friends to setting up important meetings. Unfortunately, this overuse can put your neck at an increased risk for poor posture and a painful condition commonly called "text neck."In our practice I am noticing this more and more in teenagers and young people. I would guess that we are currently seeing more people under the age of 25 than I did in my first 5 years of practice combined. This is also the first generation that has had access to smartphones during the extremely important growth years from early puberty to adulthood.
If you have text neck or have noticed more neck pain after using mobile devices, here are some tips to treat it.
Practice good posture
The average head weighs 10 to 12 pounds. But did you know that weight more than doubles when your head is tilted forward just 15 degrees? Worse yet, many people who text with their chin near the neck are tilting the head forward 60 degrees, which increases the load to about 60 pounds.
With that in mind, try to keep your head and spine in neutral positions with the ears directly above the shoulders throughout the day. For example, hold your phone or tablet up a little higher, closer to eye level to minimize stress on your neck. If you have a desk job, remember basic things such as using a chair that helps your back stay upright, keep your feet flat on the floor, and position your monitor at eye level to avoid looking up or down too much.
Improve strength and flexibility
Performing some neck exercises and stretches on a daily basis can help treat text neck as well as reduce the risk of painful recurrences. When your neck muscles are strong and flexible, they're better able to hold good posture and less likely to have a painful spasm.
Keep in mind that muscles in your chest, shoulders, and back play key roles in posture as well. For example, people with text neck also tend to have tight and weakened chest muscles from hunching over too much. Many of these muscles work together, so it's a good idea to keep all of them strong and flexible.
Take breaks
Movement is good for the spine, including your neck. When possible, try to take frequent breaks from staring at phones, tablets, and computers. If you have a job that requires talking on the phone a lot, consider getting a headset to avoid holding or cradling the phone by your head for long periods of time—it puts less stress on your neck and has the added bonus of allowing you to move around more.
Turn technology in your favor
There are phone apps available that can detect when your phone is being held at a bad angle for your neck. When the app senses a bad angle, it alerts you to hold the phone up higher.
Other ideas could include setting reminders on your phone for taking breaks throughout the day and using a pedometer to track steps and activity levels—becoming more active and spending less time looking down at a screen is a good thing.
If you have arm pain, tingling, or weakness in addition to neck pain, that could be a sign of a pinched nerve and should be checked by a doctor.
We hope these tips help you find relief from neck pain while you're busy keeping pace in today's digital world, and as always, stay healthy. As always, consider your friends here in
Austin's TexStar Chiropractic
to be just a phone call away to helping you understand and/or eliminate any neck or spine health concern.