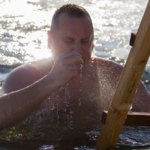 Benefits of Cold Plunge
September 18, 2023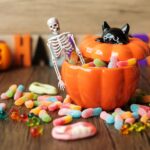 Sugar's Sneaky Impact on Your Immune System
November 2, 2023
In healthcare, weather changes and their impact on pain levels are evident in patients. Weather fluctuations, especially in temperature, humidity, and atmospheric pressure, can significantly affect those dealing with chronic pain conditions. It's crucial to understand these dynamics and explore therapeutic interventions to alleviate discomfort. Various approaches, including chiropractic care, can combat weather-related pain effectively.
Weather and Pain Sensitivity:
Weather changes can trigger pain responses in individuals with conditions like arthritis, fibromyalgia, or migraines. For instance, cold and damp weather can lead to increased joint stiffness and discomfort, while sudden changes in atmospheric pressure can trigger headaches. Understanding these correlations empowers individuals to take proactive steps in managing their pain. By monitoring weather forecasts and anticipating changes, individuals can plan activities and self-care measures accordingly. This proactive approach can significantly reduce the impact of weather-related pain on daily life.
Chiropractic Care: 
Chiropractic care is one therapeutic approach that has shown promise in alleviating weather-related pain. By focusing on the spine's alignment and nervous system function, chiropractors aim to improve overall body function. This can lead to reduced pain levels and enhanced mobility. Through manual adjustments, chiropractic care addresses musculoskeletal imbalances that may be exacerbated by weather changes. Often, chiropractors will utilize therapies in conjunction with manual adjustments, like traction therapy, Transcutaneous Electrical Nerve Stimulation or TENS, and massage therapy with patients. 
Benefits of Chiropractic Care:
Chiropractic care offers several advantages for individuals experiencing weather-related pain. Firstly, it provides a drug-free alternative to pain management, reducing the risk of medication-related side effects. Secondly, regular chiropractic adjustments can improve joint mobility and flexibility, making it easier to cope with changing weather conditions. Additionally, chiropractors often offer tailored exercises and lifestyle recommendations to complement the treatment, empowering patients to take an active role in their pain management.
Other Therapeutic Approaches:
In addition to chiropractic care, there are several other therapeutic interventions that can help combat weather-related pain. Physical therapy focuses on strengthening muscles and improving range of motion, which can be especially beneficial for individuals with musculoskeletal conditions. Acupuncture, an ancient practice involving the insertion of thin needles into specific points on the body, has shown promise in relieving chronic pain, including that exacerbated by weather changes. Mind-body techniques like meditation, deep breathing exercises, and yoga can also help individuals manage pain and reduce its impact on daily life. Additionally, individuals may find relief through modalities like hot or cold therapy, which can soothe achy muscles. It's important to explore these various options to determine what works best for each individual's unique pain management needs. 
Lifestyle Modifications:
Beyond therapeutic interventions, individuals can make lifestyle modifications to mitigate the effects of weather-related pain. Maintaining a consistent exercise routine, even on days with challenging weather, can help improve joint flexibility and reduce pain levels. Additionally, staying well-hydrated and following a balanced diet rich in anti-inflammatory foods can contribute to overall pain management. Creating a comfortable and supportive home environment, including ergonomic furniture and tools, can also alleviate discomfort. Engaging in regular low-impact exercises like walking or swimming can be particularly beneficial for joint health. Consulting with a healthcare provider can help individuals create a tailored plan for managing weather-related pain effectively.
Challenges associated with weather-related pain can be difficult for individuals with chronic conditions. Exploring therapeutic approaches like chiropractic care, physical therapy, acupuncture, and mind-body techniques can provide significant relief. Additionally, incorporating lifestyle modifications and creating a supportive environment can further enhance pain management. It's important for individuals to work closely with their healthcare providers to develop a comprehensive plan tailored to their specific needs. By taking proactive steps, individuals can regain control over their pain and enjoy a higher quality of life, regardless of weather fluctuations.