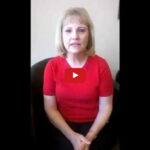 Testimonial – Tiana S
October 11, 2016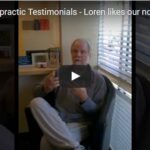 TexStar Chiropractic Testimonials – Loren Likes Our No Nonsense Approach
October 25, 2016
TexStar Chiropractic Testimonials – Jack was Referred by his MD and Couldn't be Happier
Below is a testimonial from one of our patients who has seen great results in treating his pain.
"What brought you to Dr. Henry?"
"Dr. Sunstein sent us to see him, and Dr. Sunstein is exactly right, Dr. Henry is terrific. Judy and I both come here every chance we get."
"That's great"
"He's doing a great job and I'm getting all better."
For For more information on chiropractic care, contact TexStar Chiropractic in Austin, TX.