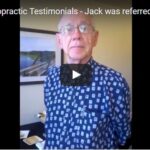 TexStar Chiropractic Testimonials – Jack
October 18, 2016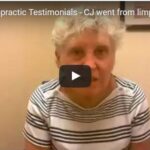 TexStar Chiropractic Testimonials – CJ Went from Limping to Dancing
November 1, 2016
Below is a testimonial from one of our patients who has seen great results in treating his pain.
"Why did you decide to see Dr. Henry for chiropractic care?"
"Well, I haven't seen too many chiropractors, but the ones I have seen, they tend to take too long and do things that I'm not aware of and I'm not sure that I need.
Dr. Henry is no nonsense, I'm in and I'm out. He worked on my spine and my back, and in about 4 treatments, the problem that I came in for was completely gone, and my mobility is completely 100%."
"What therapy did you like the most or did you feel was most effective?"
"The IT table, his manipulations, and the cold laser therapy was what I really needed."
"Kind of a synergistic approach?"
"Well, that's for you to say, but I'm really happy."
"That's great, would you recommend Dr. Henry?"
"I would and I have."
For For more information on the IT table, chiropractic care or laser therapy, contact TexStar Chiropractic in Austin, TX.