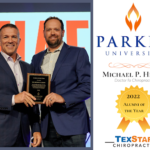 TexStar Chiropractic's CEO and Founder, Michael P. Henry, DC, Named 2022 Alumni of the Year from Parker University
October 11, 2022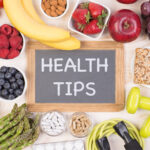 5 Tips to Staying Healthy This Season
November 15, 2022
Hello once again from your team of chiropractic professionals here at Texstar Chiropractic in SW Austin, Texstar Chiropractic in Bee Cave, Texstar Chiropractic in Buda, and Texstar Chiropractic in the Belterra Neighborhood of Dripping Springs. Today, Dr. Woods covers in his short video an explanation of (and how we treat) headaches.
Dr. Woods defines the two most common forms of headaches that we treat: Migraine and Cervicogenic headaches. There are commonalities between the two, but Dr. Woods explains how migraine headaches are usually vascular in nature and cervicogenic headaches are commonly associated with neck stress. He discusses how chiropractic adjustment and simple exercises that you can do at home are consistently reliable means for you to address your headaches. You can learn a lot from this short two minute video below.
If you're suffering from systemic headache, we can help! Dr. Woods and his fellow TexStar Doctors of Chiropractic will employ different chiropractic treatments for your headache. Like so many of our patients here, headache can soon be a thing of the past for you. Contact us today!