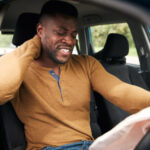 TexStar Chiropractic's Dr. Roemer Explains Whiplash
October 6, 2022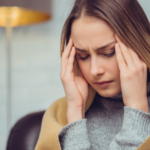 TexStar Chiropractic's Dr. Woods' Video: What is a Headache
October 24, 2022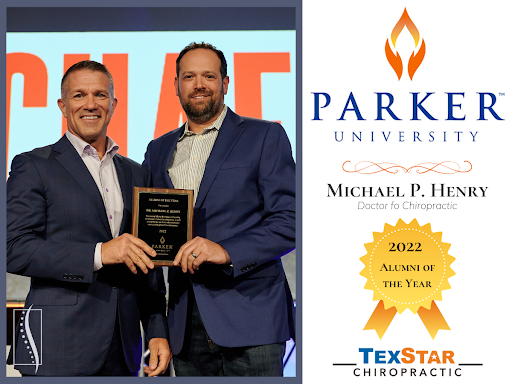 Prideful greetings from your team of chiropractic professionals here at Texstar Chiropractic in SW Austin, Texstar Chiropractic in Bee Cave, Texstar Chiropractic in Buda, and Texstar Chiropractic in the Belterra Neighborhood of Dripping Springs. What a treat for us today to cover our very own Dr. Henry's recent nomination for Parker University's 2022 Alumni of the Year Award. This is a BIG deal, and we could not be more proud and excited for Dr. Henry and his family.
Parker University is one of the top chiropractic schools in the world and is leading the way in creating higher standards in the healthcare profession. The mission of the Doctor of Chiropractic Program at Parker is to educate individuals as patient-centered chiropractic physicians and members of a collaborative interdisciplinary healthcare team while embracing education, research, and service. Dr. Henry was selected as the 2022 Alumni of the Year because of the work he has done with the Texas Chiropractic Association, the Texas Board of Chiropractic Examiners, and with TexStar Chiropractic to ensure the people of Texas have access to safe, effective and modern chiropractic health care.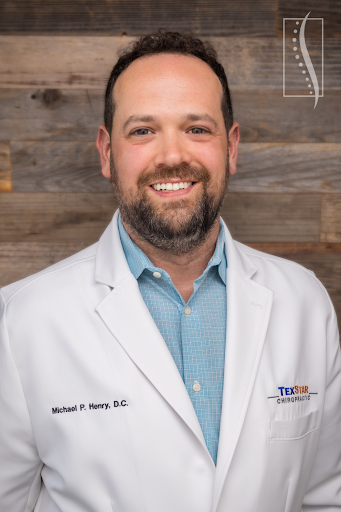 Dr. Henry is the operating CEO of TexStar Chiropractic, which he founded over a decade ago. In just 10 years, he and his team have grown the company to four locations around Austin (SW Austin, Bee Cave, Buda, and the Belterra Neighborhood of Dripping Springs). His clear vision for TexStar of providing advanced treatment options to help patients get out of pain and back to living their life as quickly as possible without unnecessary drugs or surgery has positively changed thousands of lives and exemplifies what a Parker University education stands for.
He served in the Texas Chiropractic Association for several years focusing on promoting legislation to protect patients' choice in health care, limit the influence of the health insurance and pharmaceutical industries, and mitigate the damage that the opioid epidemic has caused. He was even named the 2014 Young Chiropractor of the Year.
He has served since 2017 on the Texas Board of Chiropractic Examiners where he has worked diligently to fulfill their mission to promote, preserve, and protect the health, safety, and welfare of the people of Texas by licensing skilled professionals and enforcing standards of practice. He has served as Vice President of the board since 2019.
To learn more about Dr. Michael Henry, you can visit his full bio here.