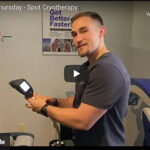 "Therapy Thursday" Episode One: Spot Cryotherapy
October 7, 2021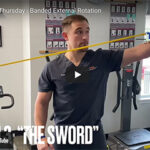 Therapy Thursday: Banded External Rotation
October 21, 2021
Welcome to our latest edition of Buda and Kyle's TexStar Chiropractic's "Therapy Thursday" instructional video series. In case you missed it, last week's episode focused on cryotherapy treatment which rapidly reduces inflammation and promotes immediate pain relief. This week, we're going to stay on the "cold" theme of chiropractic treatment via "MLS Cold Laser". The "Multi-Wave Locked System" Cold Laser is a therapy used to reduce inflammation and speed up the healing process.
The MLS Cold Laser has been successfully utilized with many of our patients at TexStar Chiropractic, and can be used to treat:
Spinal Disc Issues
Muscular Sprains or Strains
Surgical Wound Healing
And much more!
Once again, our Lead Therapy Tech (Kyle), in the short video below, expertly explains how a treatment is done.
Want to learn more about what chiropractic treatment can due to address your acute or systemic head, neck, and/or back pain? Call Buda and Kyle's TexStar Chiropractic anytime!