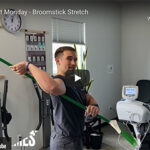 Movement Monday: Broomstick Stretch
October 4, 2021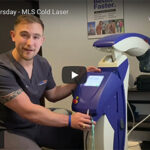 Therapy Thursday: MLS Cold Laser
October 14, 2021
Welcome to TexStar Chiropractic's "Therapy Thursday" instructional video series. If you are new here to our TexStar Chiropractic's Buda and Kyle blog, you'll soon discover this blog to be a fantastic free resource on ways to promote good spine and neck care. Before we get started on this first episode of our "Therapy Thursday" educational video series, here are two quick references to our most recent video series:
"Therapy Thursday" is our new video series designed to demystify the field of chiropractic treatment. Our goal is to educate you about the various proven chiropractic techniques used to treat a wide assortment of body aches and pain. If you suffer headache, neck, shoulder, lower back, or any form of spinal pain, chiropractic care is a drug-free treatment option that medical doctors are increasingly prescribing for their patients.
Today's topic relates to a treatment service we deliver here at TexStar called "Spot Cryotherapy". Spot Cryotherapy is used in cases of severe and acute pain/flare-ups. Spot Cryo uses compressed C02 that is streamlined through a hose onto the area of focus. We slowly move the therapy up and down the spot, until we get the tissue temp right above the level of freezing (thermal shock). This rapidly reduces inflammation and promotes immediate pain relief.

In the video below, our Lead Therapy Tech (Kyle) discusses and demonstrates cryotherapy treatment:
If you are suffering from head, neck, or back pain and home treatment isn't getting you the results you want then click here to schedule a free chiropractic consultation with one of our doctors to see if we can help you reach your goals.