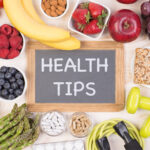 5 Tips to Staying Healthy This Season
November 15, 2022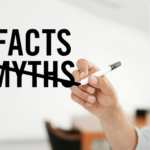 Mythbusting: Common Misconceptions About Chiropractic
December 9, 2022
Warm Thanksgiving season greetings from your team of chiropractic professionals here at Texstar Chiropractic in SW Austin, Texstar Chiropractic in Bee Cave, Texstar Chiropractic in Buda, and Texstar Chiropractic in the Belterra Neighborhood of Dripping Springs.
You may have heard this term "Sciatica" tossed around, but the only thing you may understand about it is what you feel.

What is sciatica?
Sciatica is the name given to nerve pain caused by pressure on the sciatic nerve, which can feel like crippling pain that stops you in your tracks.
How does sciatica start?
The sciatic nerve is the largest nerve in the human body. It is actually a combination of 5 nerve roots that start in the lumbar spine. These five nerve roots combine to form the sciatic nerve, which runs through the buttock, down the leg to your foot. When an injury or tightness puts pressure on the sciatic nerve, the result is nerve pain, aka sciatica. A common cause of sciatica is a herniated disc, although there are many conditions which can cause sciatica. The pressure on the sciatic nerve causes a spectrum of sensations from tingling, numbness, shooting pain, or paresthesia.
Will sciatica go away?
Yes, sciatica may go away on its own but the root cause will likely persist. The pressure on the sciatica nerve may lessen, so your pain/sensations may go away, but the root of the problem will flare up if the disc, joint, or muscle is stressed or reinjured. Oftentimes, we see sciatica come back worse if the underlying cause isn't addressed.
How can I address my sciatica?
To experience lasting relief from sciatica, you must find and address the root cause of the problem. At TexStar Chiropractic, we specialize in identifying the underlying causes of your sciatica. We work with you to help get you out of pain quickly and correct the problem to help you regain normal function and lasting relief. It is important to not neglect an injury, especially a back injury.
Dr. Tran, clinic director of TexStar Chiropractic's Bee Cave location explains what sciatica is and some ways to relieve it.
Our Doctors of Chiropractic will work with you to find the right treatment plan that fits your needs and lifestyle. Make your appointment today and discover what a difference great chiropractic care can make!