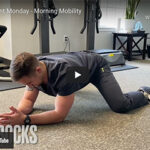 Movement Monday: Morning Mobility
September 27, 2021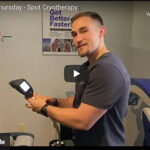 "Therapy Thursday" Episode One: Spot Cryotherapy
October 7, 2021
All of us here at Buda and Kyle's TexStar Chiropractic are loving the fact so many of you are benefiting from our "Movement Monday" blog series! So, today we're going to serve up the fourth episode of our "Movement Monday" video series designed to introduce you to simple movements that you can do anytime at home to increase your range of motion, reduce joint and extremity pain, and build strength and stabilization. If you haven't had the chance to watch the first three episodes of the series, below are helpful quick links to them:
This video is focused on those of you who suffer shoulder pain. Shoulder pain is common among those of you who spend significant time in the repetitive motions of texting, typing, or writing. Below, one of TexStar's Lead Therapy Techs (Kyle) demonstrates a simple stretch— using a broom as a tool— to lengthen the shoulder muscles that are shortened by repetitive motions.
Important Disclaimer: If this exercise causes numbness, tingling, pain, or discomfort, stop immediately. Consult with a health care professional before resuming this movement.
If you are suffering neck, shoulder, or lower back pain and home treatment isn't getting you the results you want, click here to schedule a free chiropractic consultation with one of our doctors to see if we can help you reach your goals.