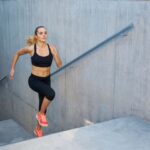 Should You Keep Exercising When You Have Back or Joint Pain
September 10, 2020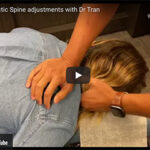 Chiropractic Adjustment Techniques for Upper and Lower Back Pain
September 24, 2020
We continue our Buda-area video education series on chiropractic treatment today by covering the subject of chiropractic adjusting techniques. Chiropractic adjustments are used to treat problems with the neuro-musculo-skeletal system. Doctors of Chiropractic are trained to identify imbalances, restrictions, and altered movement patterns in the joints and surrounding soft tissue. They then will deliver a chiropractic adjustment, manipulation, or mobilization to the injured area to begin to restore normal function. The treatment can be done by hand, with instruments, specialized tables, or sometimes using all three.
The goal of a chiropractic adjustment is to restore normal function to a joint which influences the function of muscles, ligaments, and tendons around the joint. This directly affects the nerves that travel through that tissue. When a joint is functioning properly common symptoms like pain and irritation generally resolve very quickly if not immediately.
In today's video, Dr. Henry DC explains the various techniques and tools used for spinal manipulation and then demonstrates both a manual (by-hand) and instrument-assisted adjustment. We pride ourselves on delivering extremely safe and effective chiropractic neck pain treatment techniques every day here at TexStar. That's why our docs continue to train and attend continuing education every year to continue to deliver the very best care possible.
While statistically chiropractic care is one of the safest treatment options available for joint and spine pain, if done improperly or without first screening a person for certain rare but serious contraindications, spinal manipulation can be dangerous so PLEASE DO NOT TRY THIS AT HOME.
If you would like to find out if this safe and very effective treatment option is right for you give us a call at Buda's TexStar Chiropractic!