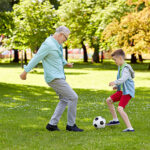 Pain Keeping You from Keeping Up With the Grandkids?
May 24, 2021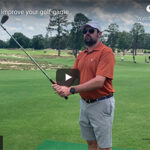 Quick Tips To Improve Your Golf Game
June 7, 2021
This is what it is all about. Don arrived here at Buda and Kyle's Texstar Chiropractic barely able to walk. He couldn't stand up straight without severe back, leg and shin pain. He now enjoys lasting pain relief and got there in a short period of time, something he did not think possible. Hear about it in Don's own words.
"When I first came in, I had severe back pain as well as leg and shin pain. I found it difficult to walk. I couldn't stand upright without extreme pain. I'm feeling so much better now, I actually walk, stand upright without any pain. Walking much further now, walking mile and a half, two miles a day. Much relief. I was able to put together a team including TexStar Chiropractic that really helped facilitate me moving on a rapid pace to meet some goals I had. Probably a little more aggressive than the average individual from a time perspective, but we came through with flying colors. The staff is wonderful".
Real relief, like Don's, is just a phone call away. If you or someone you know and love is suffering chronic pain, contact TexStar Chiropractic today!