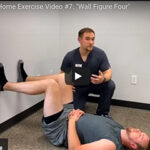 Low Back Home Exercise Video #7: "Wall Figure Four"
May 11, 2021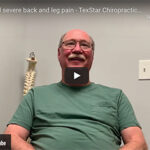 Don P's Heart-Warming Story of How TexStar Chiropractic Helped Get Him on His Feet Again
June 1, 2021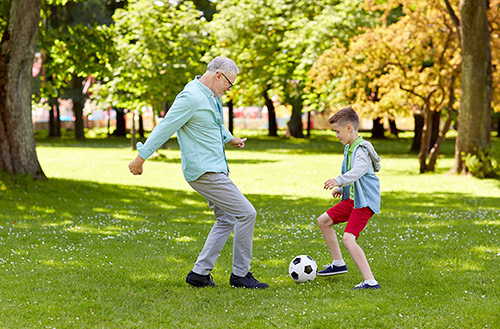 Greetings once again from your TexStar Chiropractic care team here in Buda! You've worked hard all your life and now you've decided to adjust priorities. You want to spend less time at work and more time with your children and grandchildren. Our kids and grandchildren love to be active, but even more, they love to be active with YOU. Is your ability to be active with them limited because you feel stiff, have lost flexibility, and/or you are dealing with nagging pain that prevents you from keeping up with them? Your doctor might have said "Here, take some of these", but you don't want to take some of those. This is not a jab at your doctor. It just most doctors don't know chiropractic offers a better way to pain free living.
So what now?
The answer to that question is simple. Go see a chiropractor! Chiropractic care offers a non-invasive and drug-free path to pain free living. Quite often, what is limiting your ability to fully enjoy time with your grandchildren is spinal misalignment and extreme limits on range of motion. You don't need drugs to fix that. You need a chiropractor. Low back pain is one of the most common conditions we treat here at TexStar Chiropractic. It's the single leading cause of disability worldwide, with an estimated 31 million Americans experience low-back pain at any given time.
You owe it to your grandchildren to get healthy. More importantly, you owe it to yourself to do whatever it takes to give yourself a fighting chance to keep up with those little rascals. We help over 95% of our patients get lasting results and stay out of surgery. Would you bet on those odds to be able to spend more quality time with your grandkids?
Contact us to get started. Many of our patients realize measurable relief with their very first treatment!