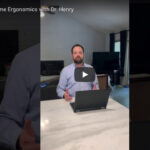 Work from Home Ergonomics Tips from Dr. Henry
April 29, 2020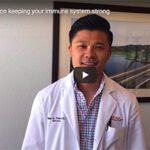 Tips to Keep Your Immune System Strong
May 12, 2020
TexStar Chiropractic is proud to announce that Governor Abbott recently reappointed our very own Dr. Henry, DC, to the Texas Board of Chiropractic Examiners (TBCE). The TBCE is the regulatory agency that licenses and regulates the practice of chiropractic in the state. This board appointment entrusts Dr. Henry to help ensure that all Texans have access to safe, effective, and high quality chiropractic care. Dr Henry has served as a TBCE Board Member since November 2016.

Governor Abbott Reappoints

Henry to

Texas Board of Chiropractic Examiners

Monday, May 4, 2020 • Austin, Texas • Appointment
Why is this so important to us here at TexStar Chiropractic? We all love our profession. We have the privilege of increasing the quality of life of our fellow Texans by relieving them of pain and restoring genuine quality of life. Dr. Henry's passion for chiropractic care and for his fellow Texans is exhibited in many ways, not the least of which is serving on the Texas Board of Chiropractic Examiners since 2016. This is a volunteer and time consuming duty that Dr. Henry embraces as a way to give back to his profession, to grow as a professional, and to serve his community.
So, congrats Dr. Henry, and thank you for taking care of us in so many ways. Read Governor Abbott's press release on the appointment here.