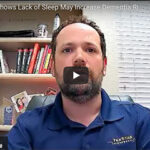 New Link Between Sleep and Dementia
July 27, 2021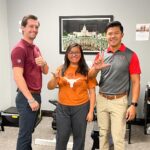 College Colors Day at TexStar Chiropractic!
September 3, 2021
Recently we've been laser focused here on our Austin chiropractic blog to educate you on ways to take control of your own neck, back, spine care, and overall wellness. It was pointed out that we should take time now and again to share "feel good stories" about how we are changing lives for the better here at Austin's TexStar Chiropractic. OK, we hear you and are here for you! Here's another feel good story from all of us here at Austin's TexStar Chiropractic. Below is a success story about how we helped Kristi R. move on from chronic lower back pain.
Let's start by reminding you that we offer a host of chiropractic pain relief testimonials out on our website. Today, allow us to introduce to you Kristi, who represents a recent celebration for all of us. Kristi came to us with longstanding pain in her pelvis and lower back, pain that was controlling what she did and did not do. She offers her uplifting story below:
Regarding where she is today on pain: "I don't think about my back. Before, my back was a regular part of my thought".
Regarding where she is today mentally: "I have an overall better frame of mind and know that I'm gong to be able to accomplish more".
Regarding what she'd do differently: "I'd get started (on treatment) sooner".
You may find yourself in chronic pain and thinking similarly to Kristi. We're confident that, like her, we can eliminate your focus on your chronic back pain and deliver to you a renewed confidence and ability to accomplish more. We sincerely hope that you don't position yourself to wish you had started chiropractic treatment sooner. So, let's get started today!