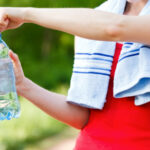 Importance of Electrolytes and Carbs When Exercising
September 23, 2022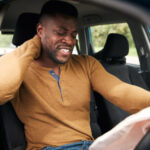 TexStar Chiropractic's Dr. Roemer Explains Whiplash
October 6, 2022
As we conclude this month's chiropractic health care blog theme of Injury Prevention, we want to leave you with some tips for those unfortunate times when you do get injured. The fastest way to get back on the field, back to swinging those clubs, or back to grocery shopping without hobbling around is taking care of your injury immediately. The longer you wait to address an injury, the longer the recovery. We manage this health blog for all of you focused upon chiropractic care in Southwest Austin, chiropractic care in Buda, chiropractic care in Dripping Springs, or chiropractic care in Bee Cave.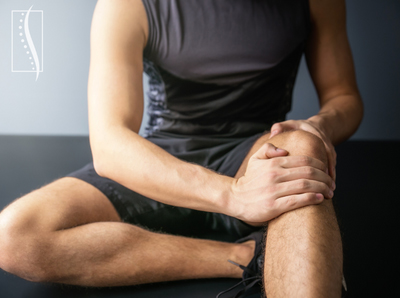 So, Here Are Your Five Tips for Sports Injury Recovery:
1- RICE
While we're sure you're familiar with this practice, we are bringing this up because it is important! RICE stands for Rest-Ice-Compress-Elevate. These 4 actions help reduce the natural swelling in the injured area.
2- Know when to seek professional help
If you've been utilizing the RICE method for 24-48 hours and are seeing no improvement or worsening of your injury, it is time to seek professional help. Here at TexStar, we specialize in advanced services like cryotherapy, cold laser therapy, spinal decompression, and rehab therapies which can all drastically speed the rate of recovery to get you back on the field.
3- Stay Hydrated
We spent some time discussing the importance of hydration, particularly with electrolytes in our previous blog "Importance of Electrolytes and Carbs When Exercising". While consuming electrolytes is not a necessity while recovering from an injury, drinking plenty of water is! Proper hydration helps nutrients necessary for healing flood into the cells to help your healing process.
4- Why protein is important
Protein is essential for helping your muscles rebuild. When you're recovering from a sports injury, be sure to eat plenty of lean, grass-fed/free-range meat. This will fuel your body with the proper protein building blocks to get you back on your feet, strong.
5- Mental Health
Getting injured can be a huge bummer. Typically, it prevents you from doing the things you love. If you find yourself "benched", especially for an extended period of time, make some lifestyle changes to give you something to focus on that lifts your spirits. While we don't often recommend being a couch potato, go easy on yourself if you binge on a new TV series. However, do keep in mind that your mental health is just as important as your physical health. Get outside as much as possible, see friends or family, and find something to laugh about each day.
Dr. Tran from our Bee Cave clinic shares these 5 Tips for Sports Injury recovery"
If you find yourself benched, please get in touch with us. We'd love to help you get back on the field and in the action. Any of our doctors at TexStar Chiropractic Austin, TexStar Chiropractic Bee Cave, TexStar Chiropractic Buda, or TexStar Chiropractic Dripping Springs. Or, give us a call at (512) 899-2228.>